THE SHOP
A few photos showing some of the thousands of items that we have available.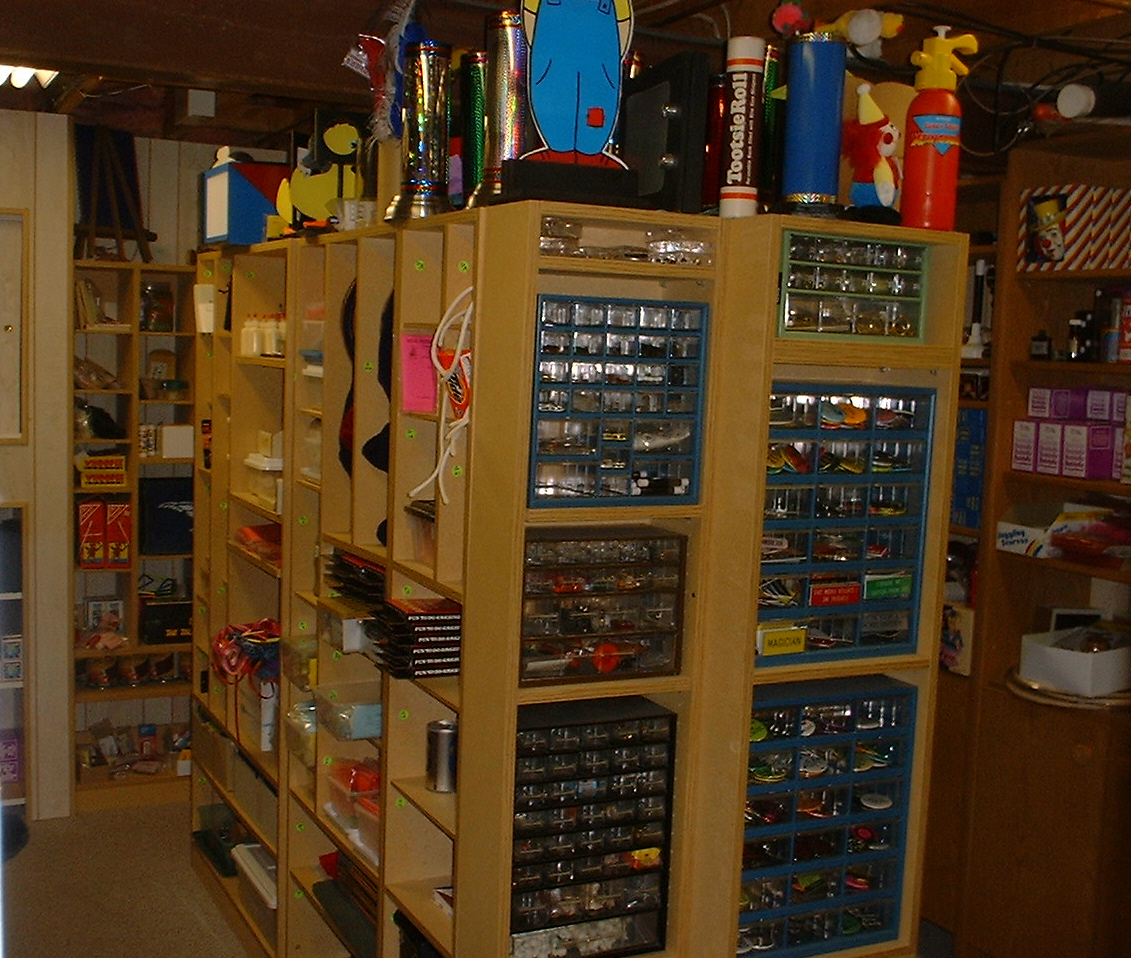 .....
.....
.....
.....
Other Pages:
MASTER LIST
BEGINNER
INTERMEDIATE
PROFESSIONAL
CATALOG
ORDER INFORMATION
ABOUT MAGICAL FUN
SHIPPING & HANDLING (S&H): All U.S.Orders are shipped UPS.
If your order is under $10 add $7.00 for S&H
If your order is $10 to $25 add $7.50 for S&H
If your order is over $25 add a mere $8.50 for S&H
For Hawaii, Canada & all Overseas Orders additional S&H charges will apply.

---
© 3/3/03, Laurence Levy